Merry Christmas and a Happy New Year!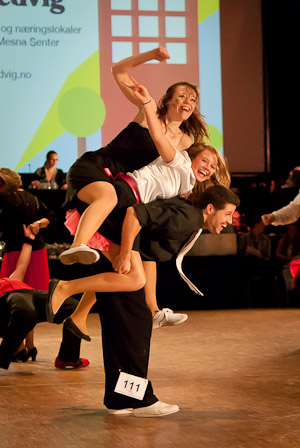 This year it is my turn, Ingrid that is, to enlighten you all about the Myrtveit's doings and whereabouts. I am happy to say that we are all doing fine and enjoying good health. It is really not much new to tell, compared to mummy's Christmas Letter in 2008: We have probably not ever been further away from supplying mum' and dad' sons-in-law, a daughter-in-law, and grandchildren… Still, 2010 clearly falls into the category "A good year". Myself, I had a terrific winter and spring at Øytun folkehøgskule in Alta, where I practiced skiing, mountain climbing, glacier exploration, bonfires and countless attempts to become more of a "macho girl". Looking back, I think I've succeeded in that, at least to some extent. At least I have developed noticeably larger calf-muscles… I have started to dance (Boogie Woogie) this fall, inspired by my siblings. In fact, the three of us live together in Bergen in a house that we label "The house of the odd" (odd things, of course – we are not odd at all). In spite of thick layers of ice on the inside of our windows and frequent rain showers in the bathroom, our spirits are high. All three of us are dancing, and the Norwegian Championship in October was beyond doubt a highlight this fall. Two more last place medals fits nicely in my collection!
Daddy and Astrid-his-wife (as he always likes to put it) enjoy their usual life on Radøy. It is always a ball to come home for home-made jam of all kinds, and huge dinners. Daddy has cut down half the forest behind our house, together with uncle André. Our property gets a lot more sunlight now, and we also got the chance to build bonfires from all the branches, and to eat our meals outside around the warming flames. "Meine liebe Eltern" are constantly travelling; every other time I call them, they answer the phone from some foreign country out there in the big world. They visit one tourist attraction after the other, and manage to get around all by themselves, even when people speak English to them..! During Easter the entire family went to Egypt. Mummy thinks Africa is not for her, and the trip confirmed this, she claims. But that is just because she has already forgotten how much she appreciated the tall, tanned, handsome men who offered daddy a bunch of camels for his wife. We all had a good time on camel safari in the desert (Mummy stayed at the pool), pyramids, and old Egyptian tombs.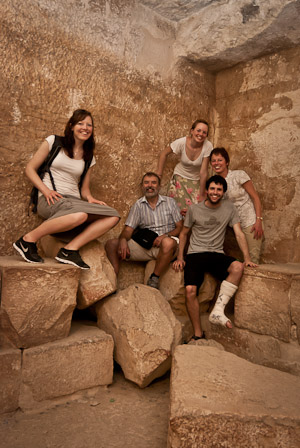 Magnar has purchased a new camera. Let me say it again; because I've clearly got the impression that this is important to him. That is, Magnar has a new camera, folks! Maybe I should put this paragraph at the top? Anyway, Magnar has become quite a photographer, and now he has even started his own company! He is frequently putting up his large reflector screen (nick-named "The palm") in our living room, taking picture of water drops, and of his sisters. In Egypt he sometimes used so much time taking pictures, that our guides lost a lot of business. But the pictures turned out very well, so it was worth it!
Let me also mention that Solbjørg Makalani has only one year left until she finishes here medical studies. Magnar studies computer science. Myself I will start studying theology in the New Year. (This fall I studied Nordic languages at the University in Bergen). I really look forward to next semester! Daddy "plays on his computer" all the time, and travels to visit customers in Germany and all over the place – just like always. Mum' bicycles to work (school) every day – regardless of weather and head-winds. And she takes pride in teaching the kids to march in a straight line when they enter the scene to perform their Christmas play. That is important stuff! And in addition she even teaches the children some math, languages, and other less important subjects.
All in all, we have a great time. We wish our friends and family a wonderful Christmas celebration. May the New Year give you quality of life in all its facets: spirit, body and soul!